Scrutinize Your Sprinklers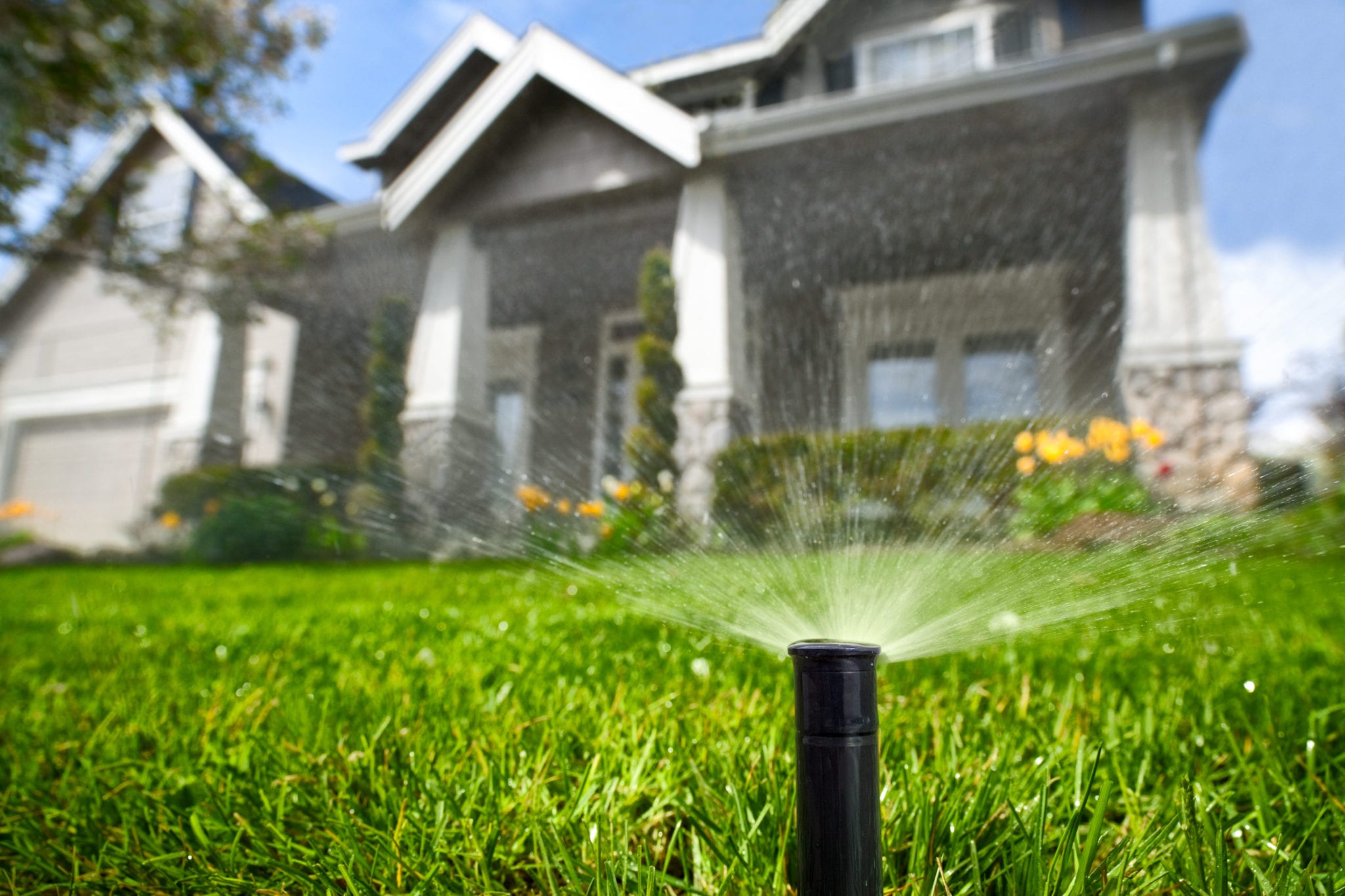 Your yard is waking up from the winter; will your sprinklers be ready? Mid-February is a perfect time to make sure your sprayers and rotors are working and putting water where it needs to be.

Four things to check
First, the easy one, turn on your irrigation system and watch it switch from zone to zone. Did you see any blockages? Make sure nothing grew over the sprinkler heads over the last couple of months, and if grass or weeds did simply cut them back.

Then look for any struggling sprinkler, it may have a dirt clog. Turn off the system, and, carefully pick-up the riser of the sprinkler head and unscrew the top section, remove the filter and clean it out, then put it back together, and test it again.

Over spraying is a problem that could cost you money. Not only are you wasting water, but it's also keeping the H20 from the lawn and plants that desperately need it. After running your system, straighten the sprinklers, so they point to your landscape and not the sidewalks or side of the house.

A more challenging issue is dealing with leaks. There are two different types, top leaks, and bottom leaks. First, check for the top leak, tighten the sprinkler cap. If that didn't stop the water from flowing, you've got a bottom leak. Take off the cap and check the seal, if it looks beat up, replace the seal. And if there's still a leak, replace the entire sprinkler.

Other Irrigation Issues
These sprinkler fixes are relatively easy to take care of yourself, but there are some things that you may want to leave to the pros, like backflow checks, pipe leaks or problems with the timer box. If you have any irrigation issues at all or, just want our certified experts to inspect your system contact us.

Click Here to learn more about our special irrigation maintenance package.