Commotion Over Chinch Bugs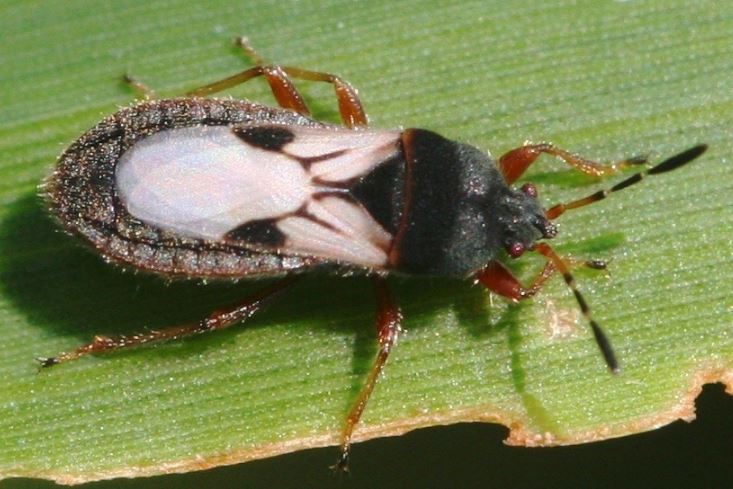 How's your lawn look? Notice any brown patches? You may need to peel the blades back and take a close look for chinch bugs.

These tiny tyrants love St. Augustine lawns, the grass that's popular in yards across Central Florida; in fact according to the University of Florida, St. Augustine turf covers two-million square acres of our state.

Chinch bugs suck the grass blades dry and then to make matters worse, inject their poison. Dealing with these insatiable insects can be a year-long job, and March is when the job begins.

We're in our dry season, and this month, you'll start seeing a lot more of the sun' which gets the chinch bugs going. The first thing to look for is a patch of yellow grass; that's an initial symptom of a problem. Hopefully, it's a simple irrigation issue. Water that grass and if it comes back, great, if it doesn't, you may have chinch bugs, which are so small (about 1/5 inch long) you may have a hard time seeing them at work. If that yellow patch turns brown and keeps getting bigger, it's time to battle the bugs.

Several products on the market will kill them, and then the key is what you do to keep them from coming back. Proper lawn maintenance is critical. Begin by mowing your lawn weekly, be sure that your blade is sharp and in position to only remove 1/3 of the height of the grass blades. This will help minimize the amount of thatch, and chinch bugs really like those clippings. Also, make sure your sprinklers aren't over watering or under watering any section of your turf. Most lawns need ¾ of an inch of water two or three times a week during the spring.

We hope you don't have to combat chinch bugs this spring or at any time this year, remember to be vigilant, they can pop-up at any time.

Esterline Landscape can calm your concerns. Our crews have the insecticides to kill them and skills to keep your lawn and landscape pretty and bug-free all year long.

Contact us, for a free estimate.