Get Storm Ready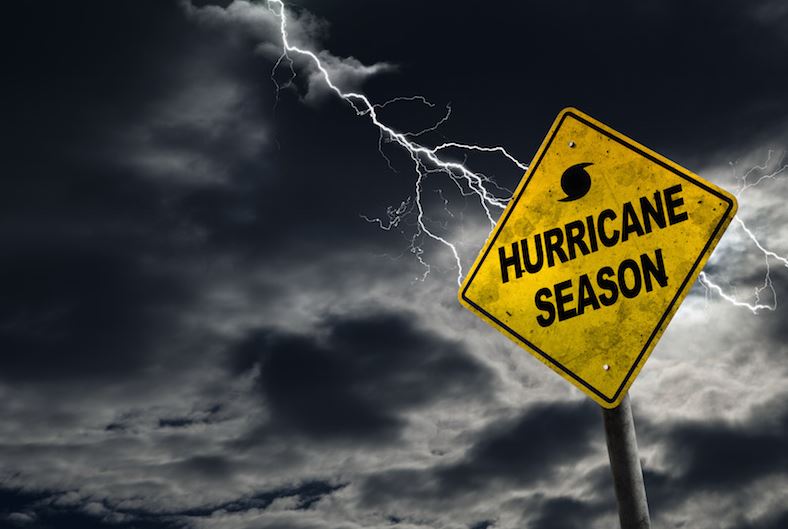 It's time to get familiar with your favorite weather app and television meteorologist—hurricane season is here.

Forecasters from the National Oceanic and Atmospheric Administration are predicting that four to eight hurricanes will form this summer and possibly four of them will be major. Those numbers are no reason to panic, but the first month of hurricane season is time to get you and your yard ready for whatever may develop in the Gulf of Mexico.

Bottled water and batteries are things that you can pick up when a hurricane has formed. However, there's not much you can do to your trees and plants when your neighborhood is in the storm's cone of uncertainty and heading your way. You need time for that, time that you have now.

Landscape planning
Remember, the three P's for storm-scaping your home planting, placement, and pruning.

First, planting. Think about what you're putting in the ground. Some trees stand up to high winds much better than others.

Here's a rundown of the strong ones.
• Live Oaks
• Southern Magnolia
• Crape Myrtle
• Bald Cypress
• Sabal Palm

The next thing to keep in mind is placement. It's best to place trees that will grow large away from your home and power lines. Remember, that small tree today may get huge and have big branches. You don't want any of them blowing through your windows. It's best to place trees and plants together—they will help buffer each other.

Lastly, make sure to prune. Weak and dead branches are no match for hurricane force winds. Make sure to trim them, and also shape the tree to make it more resistant to wind damage. Thinning the crown is one way to do that; it takes stress off the trunk.

It's scary to think of downed trees and branches all over your yard, but it can happen. That's why it's crucial to get ready now, and not when it's too late. We can help. Let us know what you want planted, placed, and pruned this hurricane season.