Feeding Your Palms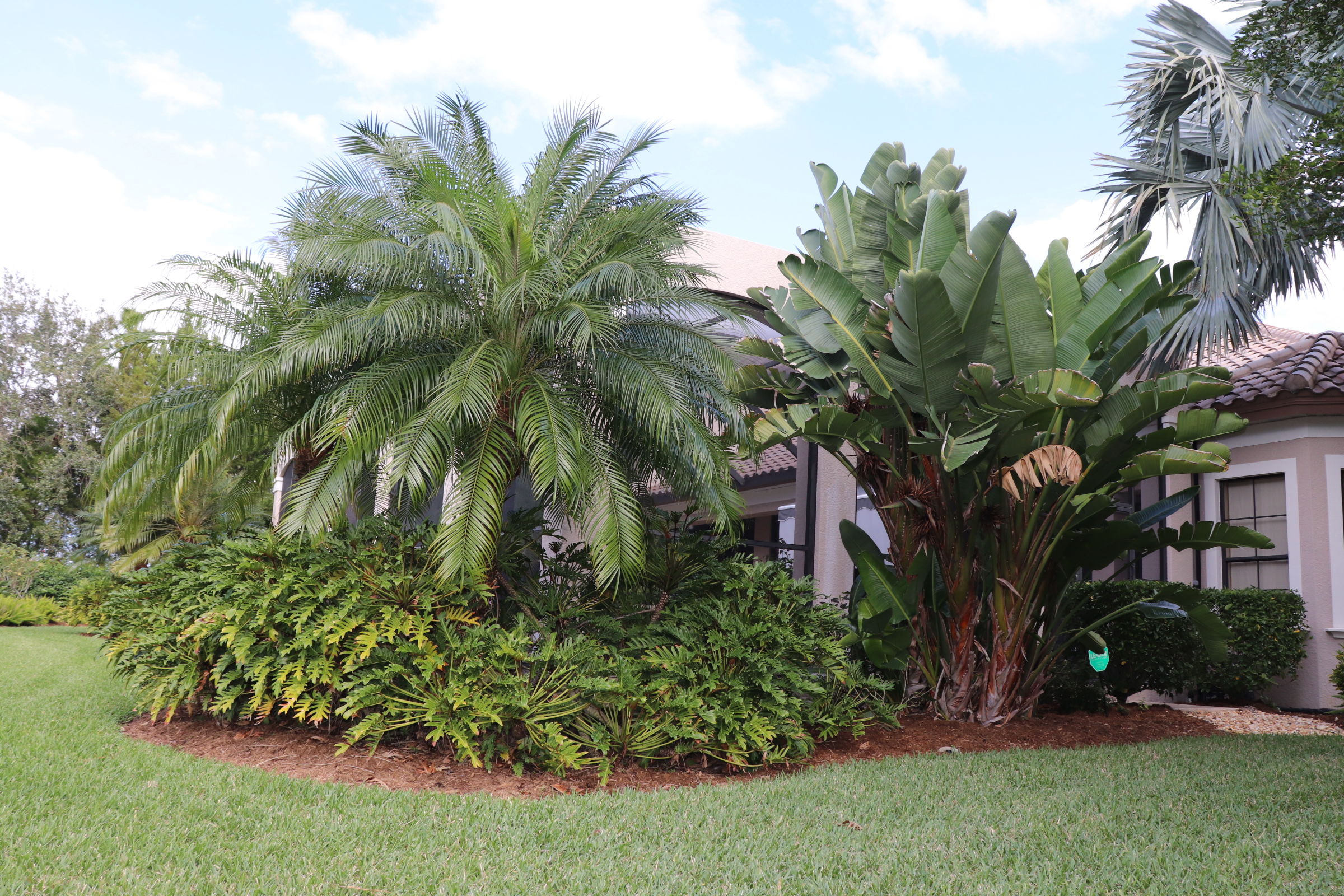 Does it look like your palm trees have problems? Do you see yellow, orange, or even a dreaded shade of bronze on fronds that should be green? Those questions lead us to another; when is the last time you feed your trees? Palms need fertilizer to flourish. In this blog, we'll go over the what, when, where, and how of palm feeding.

Fertilizer facts
The 'what' is a fertilizer that contains nitrogen, potassium, and magnesium. Our mostly sandy soil in Central Florida needs all the help it can get. It's best to use a slow-release fertilizer. These varieties gradually release nutrients into the ground over weeks and even months.

Quick-release fertilizers are great to heal a sick tree, but slow release is the way to go for maintaining a healthy tree. A good rain can wash away the fast-acting stuff before it does its job.

In Central Florida, it's best to fertilize three times a year. In the spring, summer, and fall; these are our peak growing seasons.

When you're laying down fertilizer, avoid putting it right near the trunk. Too much of it can damage new roots. Spread the grains out evenly under the canopy about a foot away from the trunk. Be sure to apply water right after application—never leave fertilizer on dry soil. Then protect your tree with a layer of mulch, start six-inches from the trunk and lay it out for about two feet.

The 'how' is where some homeowners have been known to make a fertilizer faux-pas. You have to know how much your tree needs. Sprinkling a little around a palm that's higher than the roof of your house isn't going to do much good. Don't be afraid to feed it. Would you expect a one-ounce steak to fill you up after a long day of work?

Here's an excellent way to determine the correct amount of fertilizer. Grab a tape measure and wrap it around the trunk. Your tree needs one pound of fertilizer for every inch around.

Palm problems
Many of our customers are concerned about lethal bronzing, and with good reason, the deadly condition is taking out trees from Orlando to St. Petersburg. However, with all the palms around our neighborhoods the disease is still considered rare. Most problems we see are due to inadequate nutrients; remember our sandy soil doesn't offer our palms what it needs.

We hope these tips help you and your trees. If you want an expert opinion, contact us. We can diagnose your palms and we offer programs to get them tall and green again.