Invest In Your Landscape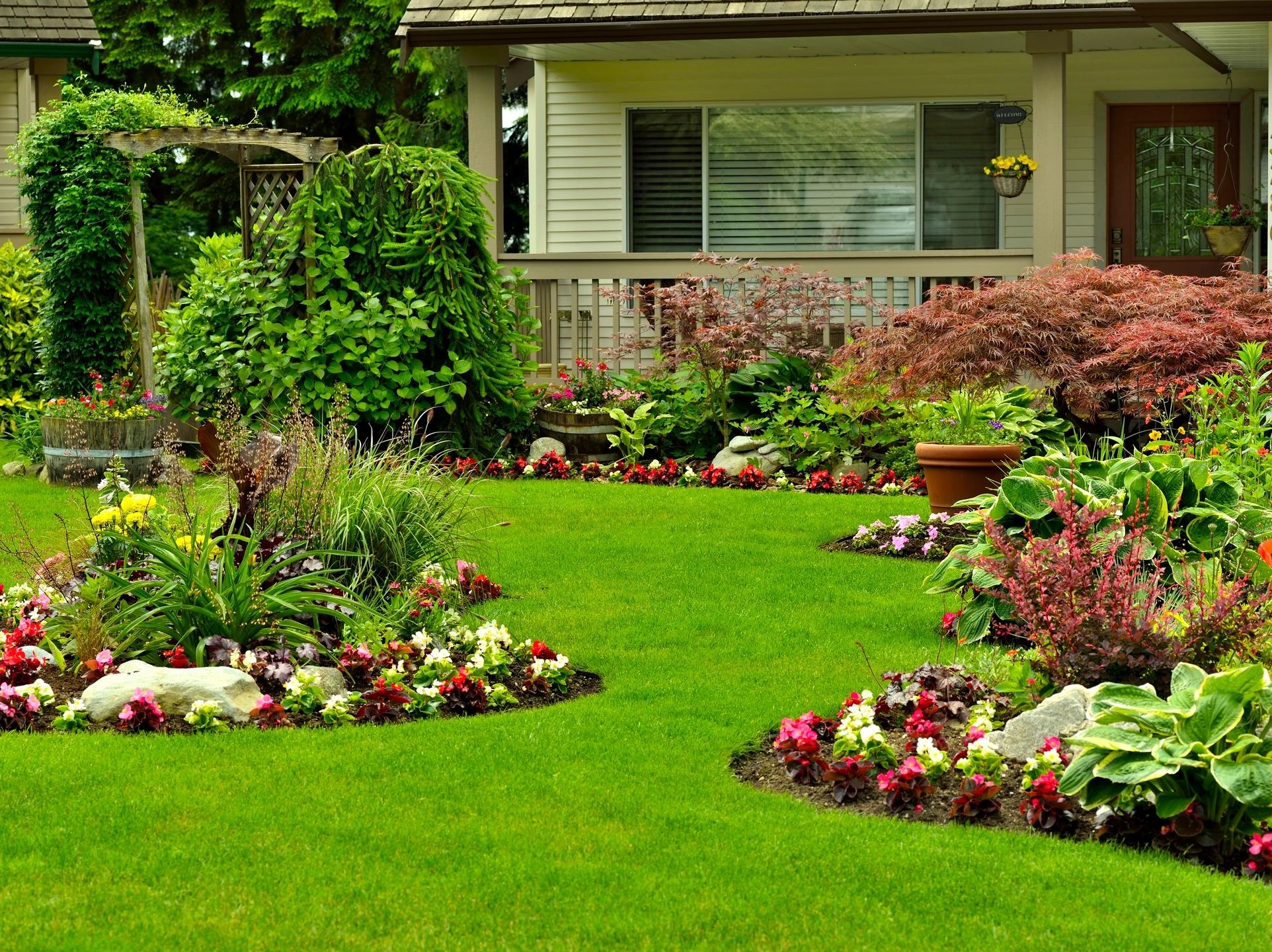 Your landscape is more than turf and plants—it's an investment. We asked a few real estate agents, and they told us an attractive landscape boosts the perceived value of a property by between ten to twenty percent. On a house that's worth $300,000, that's between $30,000 and $60,000!

These numbers mean a lot, especially if you're trying to sell your house. Here are a few things to think about when it comes to using your landscape to enhance what your home may sell for in the future or even right now.

Property plan

The most important thing to have is a plan, or to be more precise a design. A landscape that follows a well thought out layout has more curb appeal than one that appears to be a patchwork of plants and trees that don't really go together. We've seen many homeowners have two or three designs in their yards at the same time. For example, a desire for a tropical look three years ago took a turn into an English garden plan last spring; those two styles growing at the same time may turn away potential buyers.

Once you have your landscape growing, make sure to keep it that way. Green grass and mature plants and trees tell a story. One that tells interested parties that the person selling the house takes care of the outside of the house, so there's a good chance the inside is in great shape too.

Fast face-lift

If your home is on the market now, it's too late for a great design, but there are a few things you can do now to dress it up.

• Keep the lawn trimmed, with sharp edges.
• Remove anything dead.
• Prune trees and shrubs.
• Pull all weeds.
• Re-mulch all beds.
• Plants flowers to mix in some color.
• Add potted plants near the front door.

We hope these tips help, and if your house is listed, good luck.

Keep in mind that Esterline Landscape can help you every step of the way. We design landscapes, maintain them, and our crews can give your property a "clean-up" to increase curb appeal.

Contact us if you need any of our services.