A New Light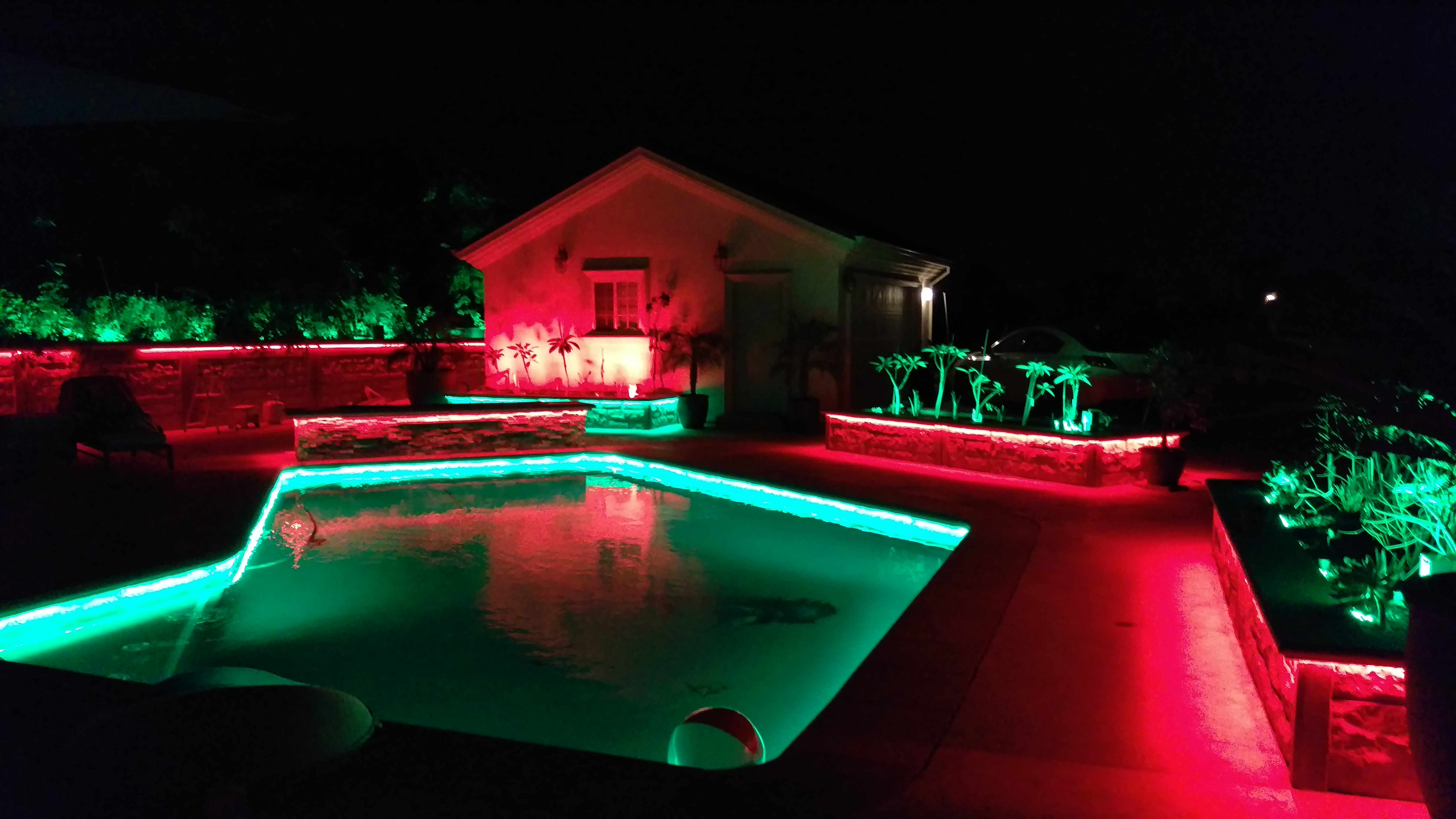 This the season for lights. The Halloween decorations are coming down, and next up is the big holiday for lighting—Christmas. Before you start digging out the boxes packed with your old lights, we wanted to let you know what's new in landscape lighting.

Some new products can bath your home in orange during the fall and quickly change to red for Christmas with a tap on your smartphone. Modern lighting systems put you in control of the lights on your property. You can make one zone bright and another dim and set the times that you want them to turn on and off.

Colors are cool
All that is great, but we think the best part is the power to change color; we're not talking about a few hues here, there are 30,000 colors at your fingertips. The new systems make it easy to have blue lights for a birthday party and then switch back to yellow the next day.

Colors are the cool part, but there are several reasons to invest in outdoor lighting. Besides the ambiance, light makes your home safer for guests, and are a real turn-off for would-be burglars.

Whether you're adding lighting to existing landscape design or starting from scratch during initial installation, we can light you up — quickly and cost-effectively.

Contact our outdoor lighting professionals for details on how to highlight the striking beauty of your landscape design. Get a free estimate from Esterline Landscape by completing the form to the right or calling (844)GREEN-90.

Low voltage lighting installed by Esterline Landscape is not a permanent fixture. We install low voltage lighting that can be plugged into an outlet only. When Esterline Landscape has projects that require lighting systems that are to become a permanent fixture(hardwired), we partner with a state-certified electrical contractor to coordinate all necessary permits, installation, and inspections.