Pool Landscaping Tips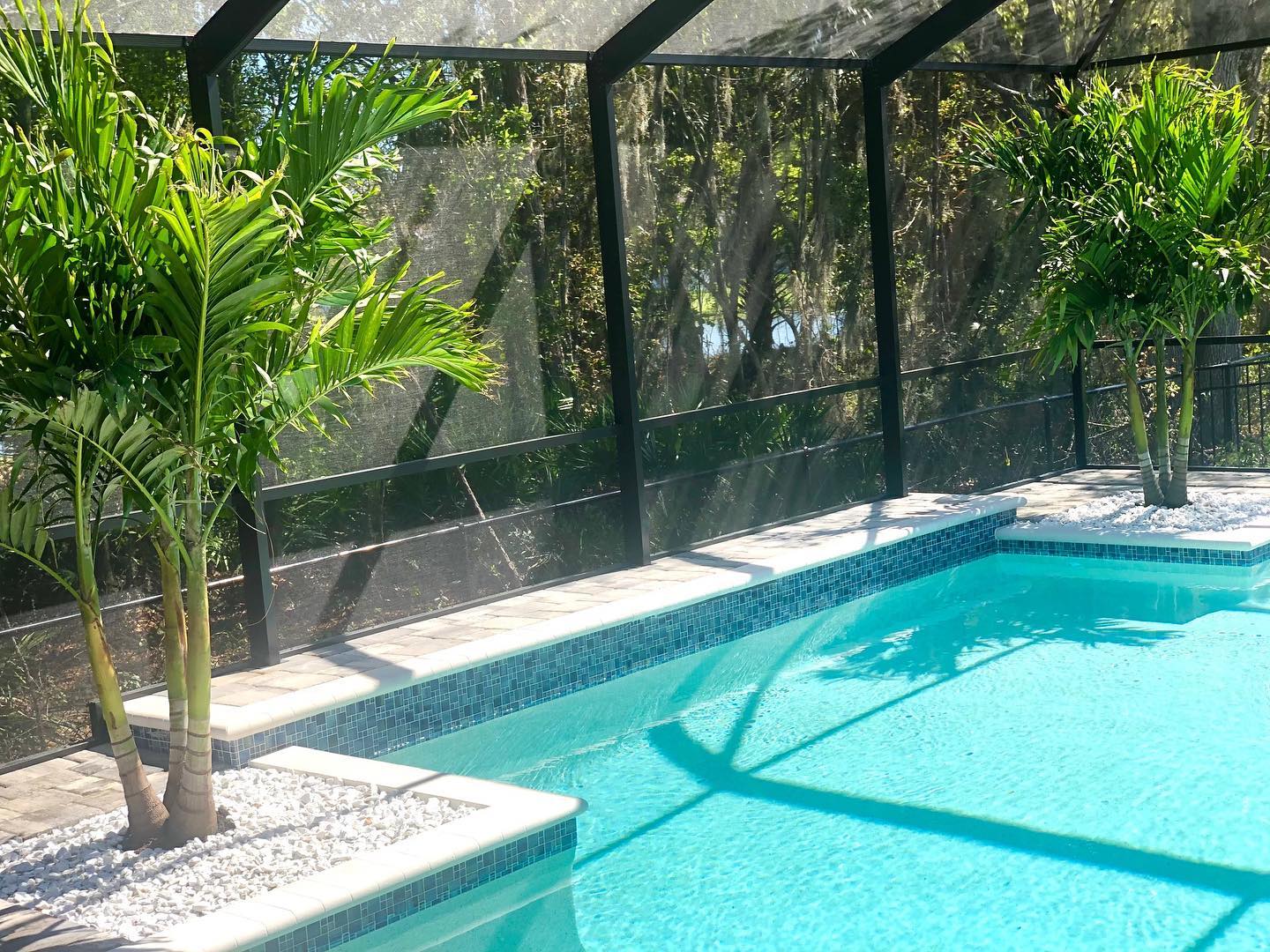 It's getting warmer every day in Central Florida, which means more time in the pool. The water is clear; rafts are inflated, but what about the landscape? Your pool landscaping adds value to your outdoor experience and your home. This blog goes over a few things to keep in mind while picking trees and plants to accent your pool.

We believe the essential aspect of pool landscaping is two hyphenated words; low-maintenance. Tropical plants look great, but be sure to pick species that don't require much pruning; and no fruit trees. Small oranges and lemons tend to drop in the water and attract both little and big pests.

Stay away from flower beds. They require feeding and weeding, which take away from your floating the water time. Evergreens, shrubs, and ground covers create low-maintenance gardens that won't require a lot of work.

Shoot for a simple, timeless, classic landscape design that will appeal to most people, and that won't become outdated. Consider hedges for added privacy, shading, and security.

While you're planning your pool landscape, consider outdoor lighting too.
The right lights accentuate your property, provide security, and make it easy for you and your guests to see what's going on when the sun goes down.

We hope this blog helps organize your landscaping thoughts; it can be intimidating, but don't worry too much; ELT Landscape does it all. We design landscapes, install plants and new irrigation lines to keep them watered, and even put in the latest outdoor lights. We would love to show you what's new in this market; it's pretty amazing and affordable.

Contact us today for a free estimate.